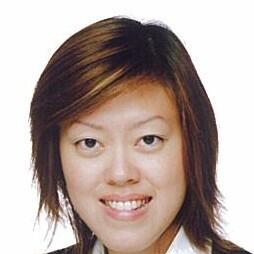 ALICE NG
CEA No.: R008355D
Associate Senior Marketing Director
ALICE NG
CEA No.: R008355D
Associate Senior Marketing Director
Hello, my name is ALICE NG, a real estate consultant at Huttons Asia Pte Ltd with years of experience.
My areas of expertise include condominiums, HDB, landed properties as well as commercial and office space.
I understand that each of my clients has different needs and requirements and I treat everyone with the highest degree of service and professionalism. My only purpose is to deliver successful results!
Getting a house can be stressful task especially my first house. Alice is friendly, patient and meticulous. I was quite demoralised by the long search (before engaging her service) and she was so assuring that I would get my dream house. I like her positivity and how she helped to ask detailed questions (filling alot of the knowledge gap that I do not have). During the end to end process, she ensured active communication and shared with me clearly on the next steps. She is passionate and knowledgeable in this area. She is definitely an asset to the company and I would definitely recommend Alice to my friends and families.
IVY TAN
28/09/2023