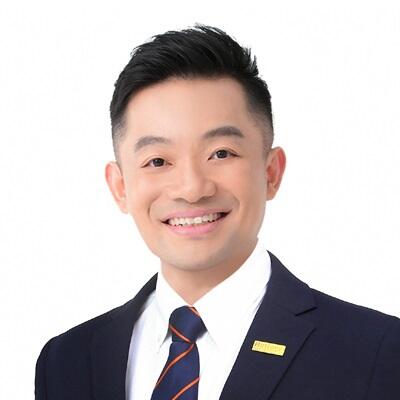 DARREN ONG
CEA No.: R026434F
Associate Senior District Director
DARREN ONG
CEA No.: R026434F
Associate Senior District Director
Hello, my name is DARREN ONG, a real estate consultant at Huttons Asia Pte Ltd with years of experience.
My areas of expertise include condominiums, HDB, landed properties as well as commercial and office space.
I understand that each of my clients has different needs and requirements and I treat everyone with the highest degree of service and professionalism. My only purpose is to deliver successful results!
Darren has been my trusted agent over the years and u can entrust him to do a great job. Well equiped with years of experience and absolutely reliable. Always at ease when I know he is handling my deals. Highly highly recommended.
DARREN TOH
11/11/2023
We highly recommended him for selling house as we secured the deal in less than 3 or 4 visitors viewed our hse
JASON
11/11/2023
Dear Darren, I wanted to take a moment to express my heartfelt gratitude and admiration for the outstanding service you provided during our recent property transaction. From the very beginning to the end, you were an invaluable guide and partner, making this experience as smooth as possible. First and foremost, your knowledge and expertise in the real estate market were evident from the moment we began working together. You took the time to thoroughly understand our needs, preferences, and budget, and then meticulously curated a list of properties that met those criteria. Your ability to match us with the perfect property was truly impressive. Throughout the process, you exhibited a level of professionalism and dedication that sets you apart in your field. You were always available to answer our questions, address our concerns, and provide us with valuable insights. Your attention to detail and commitment to ensuring that every aspect of the transaction went smoothly was greatly appreciated. One of the most impressive aspects of your service was your unwavering patience. We had a few setbacks and complications along the way, but you remained calm and composed, offering solutions and alternatives to keep the transaction on track. Your ability to navigate through these challenges with grace and determination was nothing short of remarkable. What truly stood out, however, was your genuine care for our well-being throughout the entire process. You didn't just treat us as clients; you treated us as friends. Your kindness, empathy, and the personal touch you brought to every interaction made a world of difference. It felt like we were on this journey together, and your support made all the difference. In the end, we couldn't be happier with the property we've purchased, and we owe a significant part of our satisfaction to you, Darren. Your dedication to your clients and your passion for what you do are truly commendable.
JOE
10/10/2023
Darren is friendly and knowledgeable when handling our sale of HDB. He proposed to us the selling price which is close to our liking. He did thorough research and show us that the price is achievable. His management of viewing and handling buyer's agent is also very transparent. He gave us good advices on offering and negotiations to achieve win win situation for both seller and buyer. As we are waiting for our sobf to complete renovation, Darren also helped to negotiate delay completion instead of extension to protect our interest. Overall Darren is professional and gave us top notch service. We are very delighted and lucky to secure his service. Thank you Darren!
ANG QUANYOU
28/09/2023
Our experience with Daren is very pleasant. Albeit the tight timeline we have landed ourselves into, Daren is very patient in explaining the timeline & process and rendering us help in any other way beyond his role. He is sincere and showed us what it means by 'heart sell' instead of 'hard sell'.
T***X
24/09/2023
| Award Year | Award Month | Award Name | Award Position |
| --- | --- | --- | --- |
| 2022 | December | Top Associate District Directors | 4th |