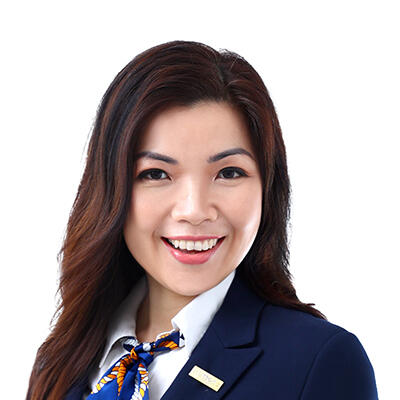 JEANETTE NGO
CEA No.: R047313A
Associate Marketing Director
JEANETTE NGO
CEA No.: R047313A
Associate Marketing Director
Hello, my name is JEANETTE NGO, a real estate consultant at Huttons Asia Pte Ltd with years of experience.
My areas of expertise include condominiums, HDB, landed properties as well as commercial and office space.
I understand that each of my clients has different needs and requirements and I treat everyone with the highest degree of service and professionalism. My only purpose is to deliver successful results!
Fast & responsive
ANDY
11/10/2023
Jeanette comes across as a warm person and listens to my needs attentively. On second meeting, she brings to the table detailed personalised plan and financial analysis proposal, to be aligned with my lifestyle plan. She has a skill to make what seems complicated situation clear. I find joy and trust working with her as she strives to be on top of the market trends to secure deals for me. What I love most about her, warm positive energy and going the extra mile!
VIOLET HUANG
29/09/2023
Gotten to know Jeanette through a friend. We went through three transactions with her. Two were to sell HDB units and one was to purchase a condo unit. She is one of the friendliest and most approachable agent we have met. Jeanette responds to queries quickly and factually. You would not feel any buying pressure from her at all. We placed our trust on her wholeheartedly as we know she is responsible and follows through our transactions personally. Thank you Jeanette
PATRICIA LEE
08/09/2023
She is very kind and understanding. She did close all the deals in a better way. She is our exclusive agent for all our properties.
PRIYADHARSHINI
08/09/2023
| Award Year | Award Month | Award Name | Award Position |
| --- | --- | --- | --- |
| 2022 | December | Top 100 Producers | 52nd |
| 2022 | September | Top Project (Local) | 4th |
| 2022 | September | Top 100 Producers | 19th |