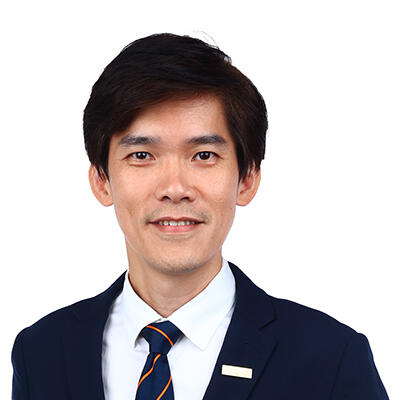 JORDAN NG
CEA No.: R060627A
Associate Division Director
JORDAN NG
CEA No.: R060627A
Associate Division Director
Hello, my name is JORDAN NG, a real estate consultant at Huttons Asia Pte Ltd with years of experience.
My areas of expertise include condominiums, HDB, landed properties as well as commercial and office space.
I understand that each of my clients has different needs and requirements and I treat everyone with the highest degree of service and professionalism. My only purpose is to deliver successful results!
Jordan has been patiently following up with our investment. It was a complicated sale process with an on-premise tenant and multiple parties involved. He was able to build a relationship with the tenant to facilitate viewings and eventually close the transactions successfully.
N***S
14/10/2023
Jordan is reliable and proactive in his engagement with us as well as sourcing for potential buyers for our flat. He is meticulous when handling all the necessary paperwork and procedures.
S***N
03/10/2023
My agent went above what was necessary by going early to the HDB hub to queue for me on the day of completion to secure my money order from DBS. Was well connected too to find a seller given my exacting requirements in a tight market.
Donovan
14/09/2023