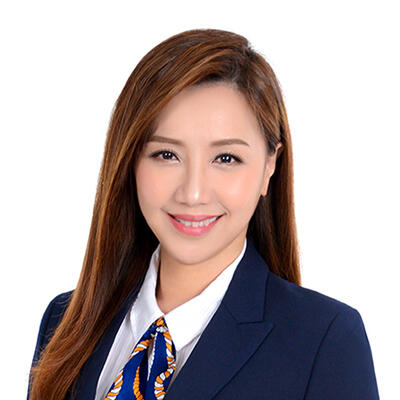 CHLOE LIM
CEA No.: R000173F
Associate Division Director
CHLOE LIM
CEA No.: R000173F
Associate Division Director
Hello, my name is CHLOE LIM, a real estate consultant at Huttons Asia Pte Ltd with years of experience.
My areas of expertise include condominiums, HDB, landed properties as well as commercial and office space.
I understand that each of my clients has different needs and requirements and I treat everyone with the highest degree of service and professionalism. My only purpose is to deliver successful results!
Chloe has been an exceptional agent. My family and I have relied on her expertise and dedication for many years, and she has continued to deliver. I will certainly seek Chloe's help for my property needs in future.
N***
01/10/2023
Chloe is a very responsible agent. She is responsive and alert to what needs to be done. She asks for our preferences and gives excellent advice.
FUNG
29/10/2022
Chloe has been my agent for many years and she has been consistently effective and trustworthy, and is an asset to Huttons Asia.
NEVILLE FERNANDEZ
26/08/2021
Chloe worked to find us the best rental with a minimal gap between tenants. Chloe's strong negotiation skills allowed us to resolve issues with tenants cordially. Chloe brings all issues she receives to us in a timely manner and has been able to suggest solutions or introduce contractors to resolve the issues. We feel her work is outstanding.
GERRY AND JEFF
20/08/2021
| Award Year | Award Month | Award Name | Award Position |
| --- | --- | --- | --- |
| 2022 | June | Top 100 Producers | 76th |
| 2022 | April | Top 100 Producers | 93rd |
| 2021 | April | Top Project Assist (Local) | 9th |
| 2020 | March | Top Resale/Rental | 12th |